Immersive simulator
Whether it's future housing, office space or any other project, your customers can visit them as if they were there: totally free to explore the surroundings, stroll through the gardens and observe the facades before entering the buildings.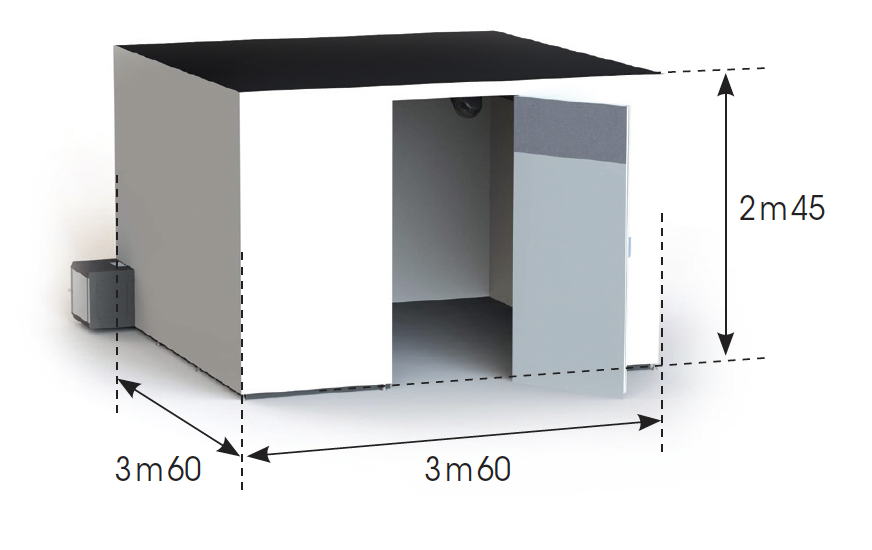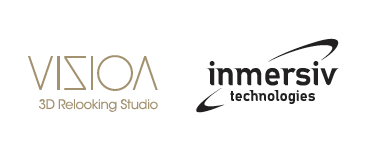 Space for freedom
The realism is striking : both the exteriors and interiors are more real than life, the route is fluid and the experience intuitive, without the constraints or discomfort caused by headsets or other virtual reality devices.
Visit and configuration in real time
SAM IMMO is a 16m2 room transformed into a 360° virtual space thanks to a simultaneous projection on all 4 walls. The movements are managed thanks to an interface inspired by video games, an interface that also allows your customers to visualize the different layout possibilities in real time.
Available for sale or rent
SAM IMMO is installed in 1 day in the location of your choice: permanently in your offices, it can also be moved regularly to the sites of your various projects.
A unique and exclusive product
SAM IMMO is offered exclusively by Vizion and inMersiv Technologies. The two companies, specialized in 3D technologies, have pooled their skills to create the very first immersive simulator on the market. Be among the first to use it and contact us for a virtual demo or in our showroom in Waterloo.